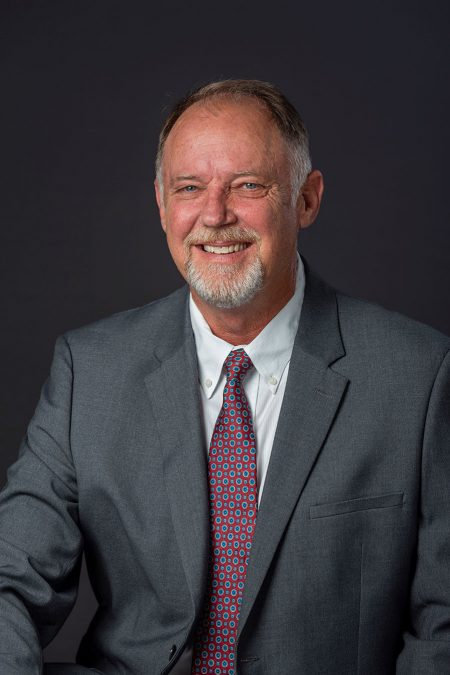 Mike Self has been working with American Waste Control since 1996, and currently serves as the sales manager for the company. With over 25 years of experience in the waste industry, Mike excels at taking a personalized approach in helping clients find the right waste solution for their unique situation. He is well versed in all the equipment and services available to clients at AWC and is superior at designing both cost-effective and environmentally-sound waste and recycling plans.
After attending Northern Oklahoma College, Mike began a career working in sales. Prior to joining American Waste Control, Mike worked in coffee sales for commercial businesses and restaurants. He also has experience working in the uniform and industrial services industry. Mike brings a diverse sales background to his position here at AWC and he has only expanded on his skills since becoming a member of our team. In his experience, Mike believes that finding a balance between understanding the customer and achieving the goals of the company will be beneficial to everyone involved. He has applied this mindset to help AWC provide sustainable waste solutions to more and more customers every year.
Mike hopes to continue to be a part of the legacy that founder Kenny Burkett started. He aims to be a good steward for the people on his team and with the resources at his disposal. As a leader within AWC, Mike wants to see all of the employees in the company succeed both professionally and personally. In years time, Mike believes that the waste industry will only keep growing, making room for increased developments in recycling and waste-to-energy innovations.
In his free time, Mike prioritizes spending time with his family. His favorite hobby is golfing. In fact, Mike is an upstanding member of the MGA–the Mediocre Golfer Association. His favorite days are the ones when he can combine time with his family and a round of golf.
You can make more friends in two months by showing interest in others than you can in two years by trying to get others interested in you.
Mike and his wife at the American Waste Control Christmas Party.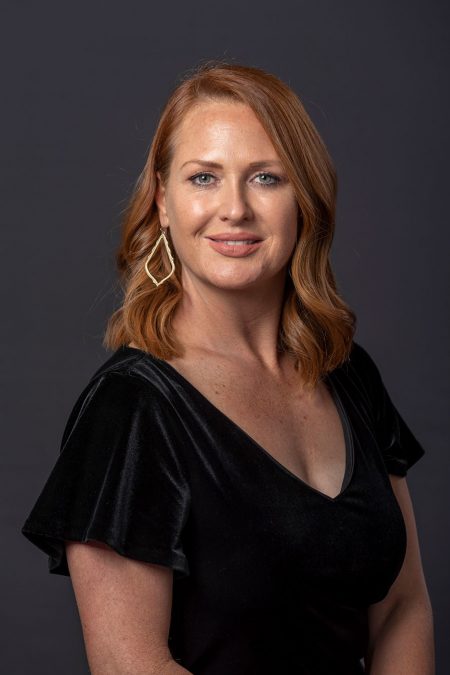 Amanda Curtis has worked as a waste and recycling consultant at American Waste Control since 2011, but she has actually been working in the waste industry since 2009. Amanda has a large amount of expertise in waste management, which she uses to help clients generate waste and recycling plans that fit their needs while remaining sustainable for the environment.
Amanda studied at Skiatook High School before attending Blinn College in Bryan, TX. She began her career working in customer service and sales before finding her way to the waste industry. Amanda has a strong passion for the work that she does and forming connections with the people she meets through it–both customers and co-workers. She is driven by the opportunity to create tailored sustainable solutions for her customers all while working with and representing a company like AWC. Amanda is proud to contribute to a company that puts their customers first, allows her room for professional development, and supports her like a family would.
Amanda has achieved several accolades in her career. She graduated from Leadership Broken Arrow, Class of 2020; was an IRONMAN Environmental Captain in 2021; and will serve on the NWRA's 2022 Women's Fundraiser Council Board as the Fundraiser Chair. She is also a Tulsa Master Recycler; has served on the Tulsa Christmas Parade committee since 2015; and has served as a Sustainable Tulsa coach for AWC since 2018. Working in this industry has taught Amanda many skills, such as time management, negotiation, and attention to detail. Humbly, Amanda still strives to continue developing these skills and hopes to work in a leadership position in the future. She also hopes to continue being a leader to other women in this industry.
Outside of her work at AWC, Amanda enjoys listening to music and audiobooks, paddle boarding, and traveling. Her favorite use of her free time is to spend it with her husband, Joe, and their two daughters, Alivia and Amelia.
Life is not measured by the number of breaths we take, but by the moments that take our breath away.
Painting a recycling bin at Mayfest in Downtown Tulsa.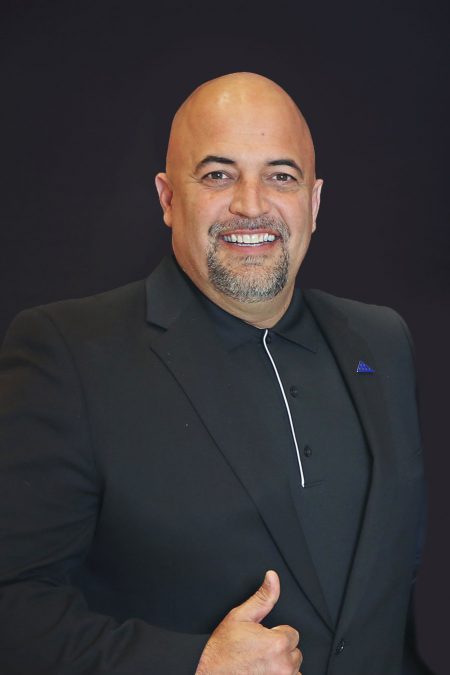 Nick Griego is a construction sales specialist at American Waste Control. Since 2011, Nick has been working in this role to match customers with the right waste solutions for their job sites. Nick has brought years of construction knowledge to AWC, along with sales experience. He excels at being a reliable advisor to all AWC customers.
Nick brings diverse skills to his position here at AWC. Originally from Adams, Nebraska, Nick first joined the United States Army Reserve after graduating from high school. After four years of proud service, Nick attended Arizona State University. Nick then found himself owning a few businesses before moving to Tulsa to work for a family construction company. He began working for AWC after networking with our current sales manager, Mike Self. Nick toured the company and was impressed with everything the company had to offer. Soon after, he joined the team and has been contributing to AWC's mission and legacy ever since.
Nick has a passion for his job, his company, and his customers. He believes in working hard, with a servant's heart, every day to be the best he can be. He manifests this work ethic by problem solving with his AWC team and providing excellent service to his customers. Nick is happy to be a part of a company that supports him and shares in his desire to succeed with compassion. He believes that AWC will continue to grow as the waste industry grows. AWC has and will continue to find newer, faster, and better ways to serve the public, our customers, and our employees and families.
When Nick isn't working, he's spending time with his family, serving the Lord, and hunting, fishing, or farming outdoors. Nick's motto is "Put God First, Never Come in Second."
You will never come second by putting GOD FIRST.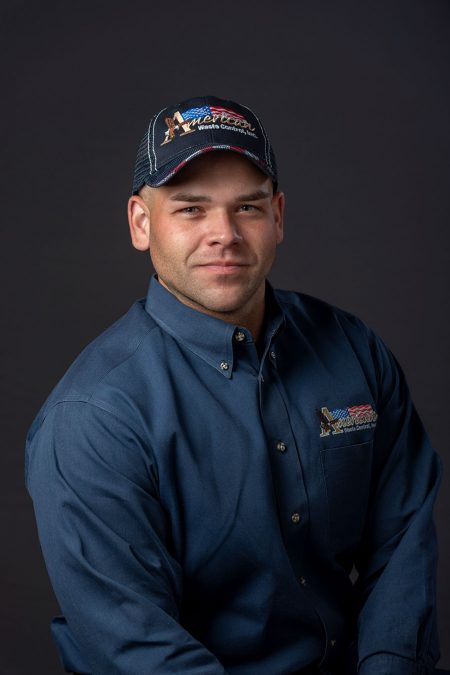 Joe Thomas Stie has worked as a waste and recycling consultant for American Waste Control since 2014. In this time, Joe has helped hundreds of clients find the most cost-effective and environmentally-sound waste disposal solutions. He is dedicated to finding the right solutions for all his customers while also providing them with exceptional customer service.
An Oklahoma native, Joe attended Charles Page high school in Sand Springs before studying at Oral Roberts University in Tulsa. He has trained in the waste and renewable energy industry under AWC's sales manager, Mike Self. He has also trained and is certified in the Dale Carnegie Course.
Joe is highly committed to his work, specifically to serving his customers. He enjoys having the opportunity to work with a variety of different people across several different industries. Joe takes pride in helping companies, both big and small, make a positive impact on the environment by reducing their material waste. He also takes pride in working for a locally-owned company that prioritizes community and sustainability. Working for AWC allows Joe to not only provide clients with professional waste management advice, but to also help them keep their money local and Oklahoma beautiful. Joe is people-focused and excels at AWC's mission to put our clients' needs first while conserving our environment.
As Joe continues his career with AWC, he hopes to someday work in a leadership position. He is focused on improving professionally in order to keep contributing to AWC and the company's overall success. Joe loves working in sales and sets high standards for himself in his career. He is motivated by his customers' satisfaction and his personal career growth.
When Joe isn't helping clients with their sustainability goals, he enjoys playing disc golf and spending time with his wife, Rachel, and their dogs.
When I do sit-ups, I don't start counting how many until it starts to hurt. That's when I start counting!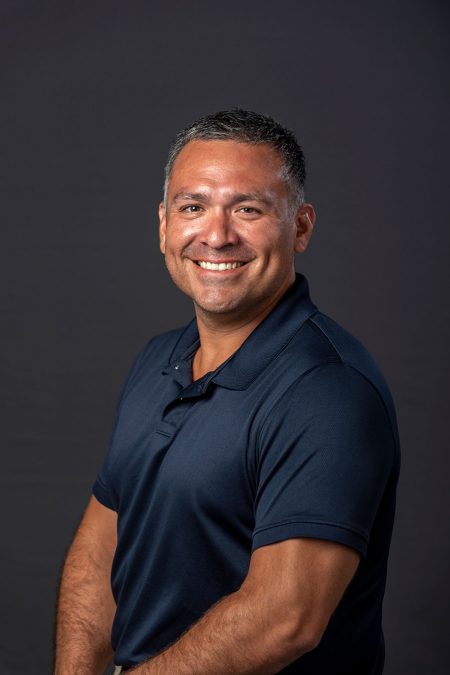 Troy Squyres has worked as a waste and recycling consultant with American Waste Control since 2017. He has worked with both new and existing customers to find custom waste control solutions that fit their needs. He has also helped Tulsa businesses manage urgent waste concerns, such as in the case of the flood in June of 2019. Troy strives to educate his clients about the waste industry, all while providing them excellent service and support.
Troy studied at Oklahoma State University before pursuing a careering in sales. He started his career working in plumbing supplies and alcohol distribution. When he was offered the opportunity to move into the waste industry, he didn't hesitate. Troy saw a lot of potential for growth in the waste industry and is still impressed by how expansive the profession truly is. Troy is also impressed and inspired by the generosity and commitment AWC has to providing sustainable waste solutions to benefit the entire Tulsa community. Troy upholds these same standards and works hard for each and every one of his clients.
One of Troy's biggest ambitions is to gain more knowledge and advance in his career. He wants to surround himself with a good network of like-minded individuals whom he can work with to improve and accomplish goals. Troy experiences a lot of this type of work culture at AWC. He is proud to work for a locally-owned company with helpful employees. And a company that is also constantly giving back to its community.
Outside of work, Troy loves spending time with his wife and his four daughters—Penelope, Phoebe, Sophia, and Scarlett. His family keeps him busy, but he cherishes every moment he gets to spend with them. He is also largely motivated by his family to create better opportunities for them in his career. Troy also enjoys many outdoor activities, including running and biking.
Committed to sustainability and being a part of the community in Tulsa and the surrounding areas.
Troy and his middle school sweetheart, wife, and four  daughters at the Tulsa Christmas Parade.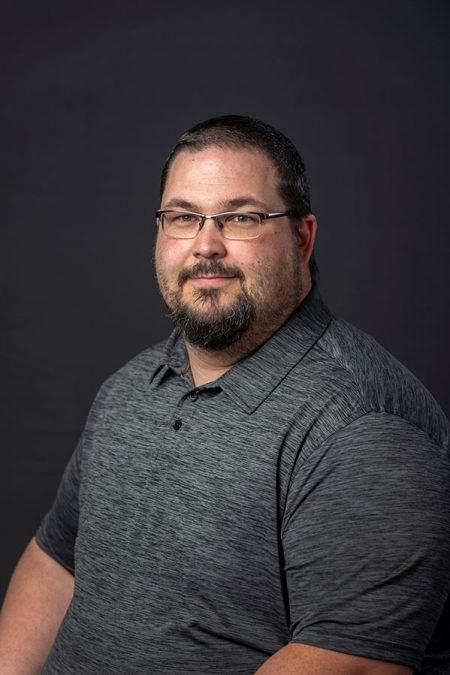 Kris Wells has been working as an inside sales coordinator for American Waste Control since 2018. In his role, Kris is a nexus for communication between customers, outside sales representatives, and dispatch departments. He helps customers acquire new services and correct issues, while also organizing and maintaining sales data and aiding other sales staff. Kris is extremely dedicated to providing customers a positive interaction while finding the most efficient services to fit their needs. He believes that flexibility and responsiveness are key when dealing with client issues, and this philosophy is what sets AWC's apart from many larger monolithic national companies.
Every day, Kris is motivated to make sure every task is completed. He enjoys helping to expanding AWC's reach, as well as finding ways to develop in his professional career. When Kris has some time to unwind, he enjoys watching movies and playing video games.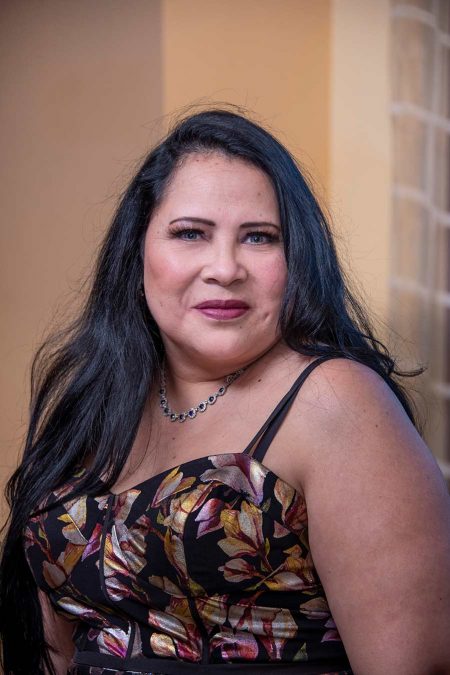 Marlys Escalante works as an inside sales coordinator for American Waste Control. She communicates with customers to assess problems and answer questions they may have. Marlys prides herself on providing excellent service to all the customers she talks to by listening and responding calmly to their needs. She believes this patience and understanding goes a long way and can really make a difference in their lives.
Marlys is also committed to understanding the services, departments, and overall operations of AWC. She not only wants to impress her co-workers and managers, but she also wants to contribute to the company as a whole. Marlys is a fast learner and a reliable asset to her team. As a bilingual speaker, Marlys is also able to work closely with Spanish-speaking customers. This is very useful in helping the company reach broader communities. Marlys hopes to see AWC expand across the state of Oklahoma and even surrounding states in the future. In her spare time, Marlys enjoys going out and spending time with her family and friends.
Big Enough to Serve You, Small Enough to Know You
American Waste Control headquarters.