Give us a call on our 24-hour repair line or fill out our contact form. We provide quick responses to all inquiries.
Contact American Waste Control For Compactor Repair
24-hour service – we work around-the-clock to ensure that commercial trash compactors are working as intended. We're available 24 hours a day, 7 days a week, and 365 days a year.
Same-day turnarounds – In most cases, American Waste Control can get trash compactors working within 24 hours. To expedite our services, we always keep a range of replacement parts on hand. No need to wait on shipments!
All makes and models – Our welders and maintenance staff fix all types of commercial trash compactors, no matter the brand or leasing company used.
40 years of experience – we're a locally owned and operated company, nearing close to half a century's worth of experience in the industry. Our mechanics and welders moreover have an in-depth knowledge of all systems; advanced training in commercial trash compactor repair; plus more than a 100 years of combined hands-on experience working in the field.
A solid reputation – top companies in the area trust us to maintain smooth-running machines. Some examples include Arby's, Bank of Oklahoma, QuikTrip, and others.
Certified Technicians – All of our compactor repair team has been trained and has received a certification on how to repair and install all compactor machines.
Multiple areas served – not only do we serve Oklahoma, but we also install and repair compactors in Texas, Missouri, Arkansas, and Kansas.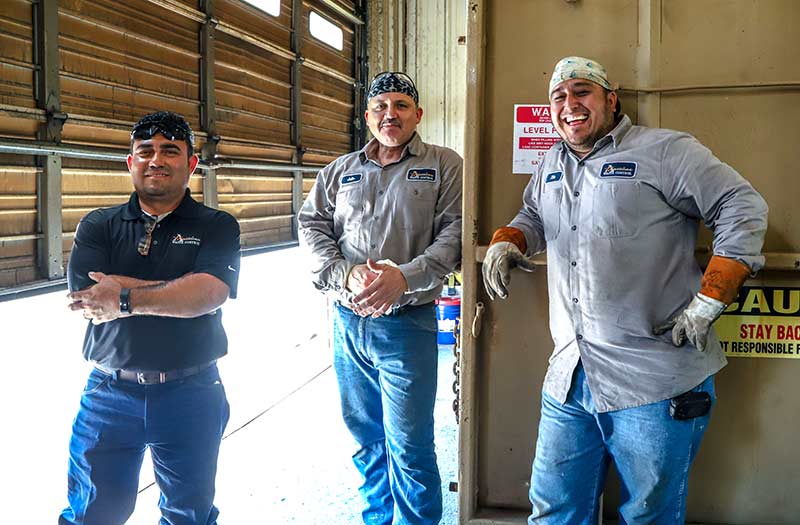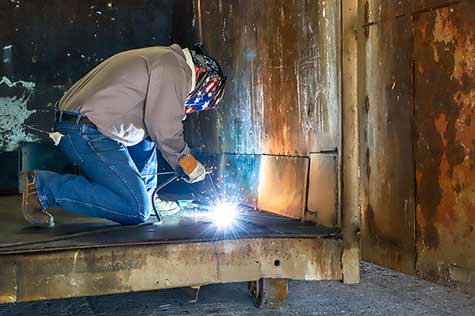 In a perfect world, the machines we depend on to make our lives easier would never break down. In reality, however, we know that backups are needed for system failures that are bound to happen.
Should your commercial trash compactor malfunction, there's a quick and easy way to get it up and running again by calling American Waste Control for on-demand commercial waste compactor repair.
American Waste Control is the top dumpster rental and waste provider in Tulsa, Oklahoma. We are also the area leader in compactor installations and repair service.
We are equipped with advanced tools and pro service techs who understand the inner workings of all makes and models of industrial trash compactors and commercial trash compactors. We also provide regular maintenance packages to help curb breakdowns.
American Waste Control conducts a comprehensive system check to pinpoint the root cause of the problem – then make repairs quickly. Our compactor repair team is the solution for on-call repairs and year-round maintenance.
If your trash compactor won't start up, is noisier than usual, won't shut down, the drawer is stuck, isn't compacting the trash or for installation inquiries, call now at (918) 446-0023. Or, for your convenience, a quick response contact form is also available.
For your safety or the protection of your employees, always consult a professional to inspect mechanical and electrical components.
Don't let your hard-earned investment go to waste. Give us a call on our 24-hour repair line or fill out our contact form. We provide quick responses to all inquiries.